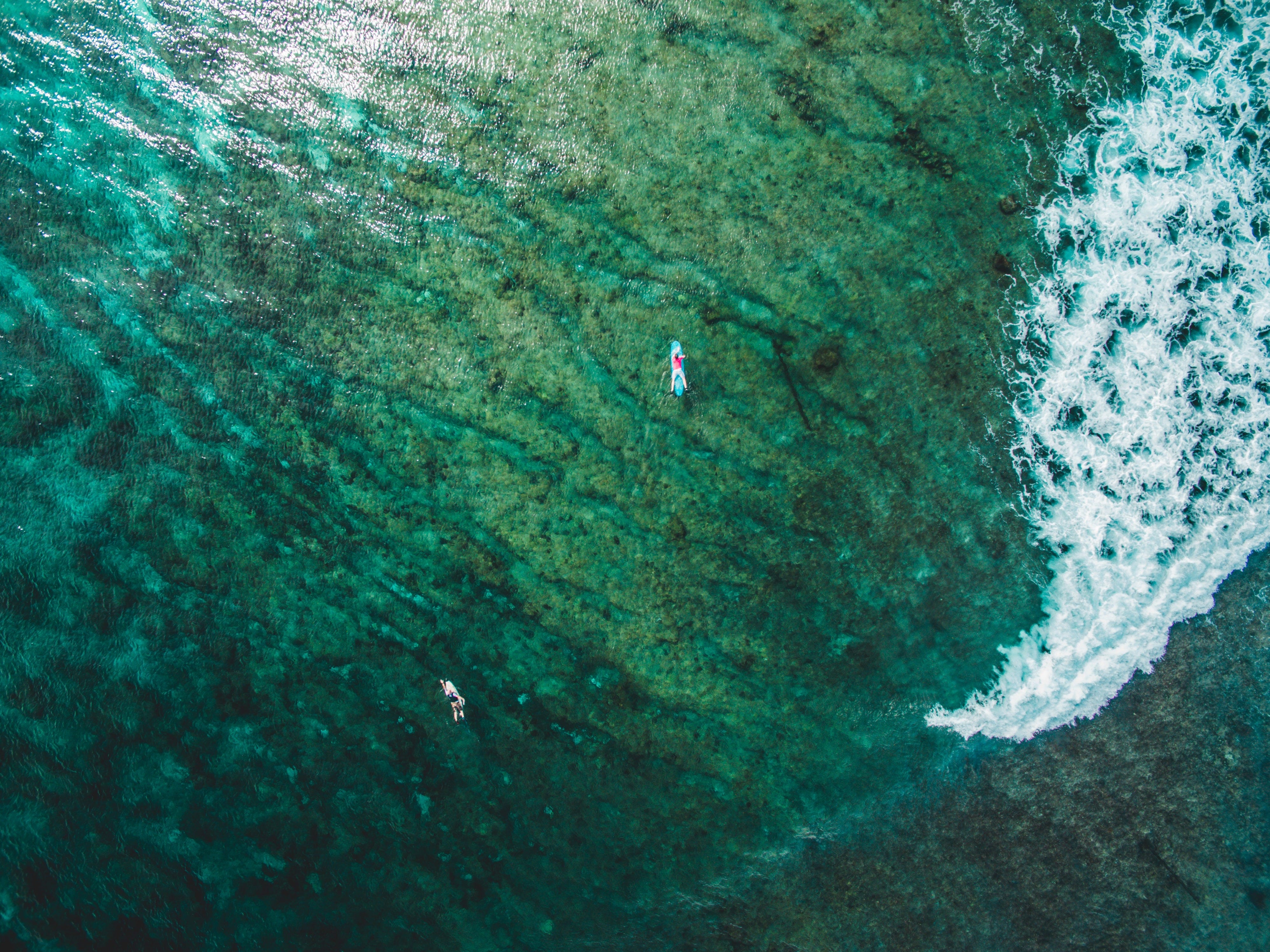 GLIN Impact Capital
Catalyzing systemic change through impact investment.
GLIN Impact Capital is an impact and ESG investment fund on a journey to reimagine capitalism by supporting growth stage social startups in order to allow them to scale further after IPO while keeping their core social mission intact.
With our mission of "reimagining capitalism," we conduct impact and ESG investments in growth stage unlisted companies in Japan and the U.S. that are engaged in businesses that have formed a successful synergy between its social impact and economic returns. We continue to support the growth of our portfolio companies in achieving its mission post-investment. Even after it goes public, we help to build a framework for sustainable growth so our companies can continuously make a positive impact on society.
As the first generation investment fund to make impact and ESG investments in unlisted companies, we will continue to share our experience and knowledge with other stakeholders in contribution to cultivating a wider and extensive impact and ESG investment ecosystem for a sustainable future.
What we do?
Impact/ESG Investments
We make impact/ESG investments in growth stage unlisted companies in Japan and the U.S. that address social issues in Japan (low birth rate, aging society, gender inequality, agriculture/food issues, climate change and environmental issues, mental health issues, educational disparity, etc.). We support our portfolio companies by establishing a structure that will enable them to grow significantly post-IPO, with its social mission intact at the core of their organization.
We will also contribute to the expansion of the impact and ESG investment ecosystem in Japan by accumulating examples of impact and ESG investments in unlisted companies, of which there are only a few examples in Japan, and proactively disclose this information to the public.
Masato Nakamura Founding Partner
Masato Nakamura is a founder and Managing Partner of GLIN Impact Capital. Throughout his career at a leading general trading company in Japan, he established new businesses in developing countries (Indonesia), invested in high-growth startups, developed AI and IoT initiatives, and spearheaded digital transformation projects. While studying at Harvard Business School, he served as the President of the Impact Investment Club and worked for the Acumen Fund, a pioneering firm in impact investing. Masato also serves as a member of the investment committee for social entrepreneurs at the Social Innovation and Investment Foundation (SIIF).
Masahiro Hata
Founding Partner
Masahiro Hata, a Founding Partner of GLIN Impact Capital formerly worked at Mitsubishi Corporation, where he was responsible for promotion of new business development. While stationed in Brazil, he restructured a company with a market capitalization of 100 billion yen. Following that experience, he worked at Anzu Partners (US VC) and Japanese VC firms and mainly invested in startup and growth stage firms. In 2018 he enrolled at Harvard Business School to learn more about impact/ESG investing, and upon graduation in 2010 became one of the founders of GLIN Impact Capital. Since then he has served as a project manager for numerous impact/ESG-oriented consulting and advisory engagements and currently serves as the Chairperson of the Impact Oriented Finance Declaration VC working group.
Sadaharu Saiki
Founding Partner
Sadaharu Saiki, a Founding Partner of GLIN Capital formerly worked at Dentsu where he was in charge of overseas marketing for a major automobile company and social impact marketing for a local government. After gaining overseas experience in Bangalore, India, he decided to further his knowledge on impact/ESG investment and economic development business theory at Harvard Business School (HBS). During his time at HBS he worked for Omidyar Network and Kepple Africa Ventures (Kenya) and upon returning to Japan, he was recruited by McKinsey & Company to work on corporate reorganization and new business development related projects. Sadaharu graduated with a distinction from Harvard Business School in 2020.
Yuji Kato
Partner
Yuji Kato, a Partner of GLIN Capital previously worked for the Ministry of Posts and Telecommunications (now the Ministry of Internal Affairs and Communications), the Organisation for Economic Co-operation and Development (OECD, Paris), Morgan Stanley, and Merrill Lynch (London). Notably, he had also served as the Managing Director of GE's Healthcare Business in Asia, President of Permira Advisors Japan, and Executive Managing Director, COO and CIO of the Cool Japan Organization. In addition, he has contributed to the value creation of portfolio companies through numerous buyout and growth investments. Yuji holds an MBA from Yale University.
Hanae Uemura
Ms. Uemura started her career working in developing countries (Myanmar, Moldova, etc.) during her time at Sirius, a trading company that specializes in official development assistance (ODA) where she led projects to improve healthcare as an on-site project manager. She then joined Arthur D. Little, a strategic consulting firm, where she was engaged in drafting mid-term business plans, creation of new businesses, M&A, marketing, R&D, ESG strategy development, and government research.
Yiping Zhang
Ms. Zhang has a wide range of experience in consulting having previously been engaged in strategy planning, business development, new product launch, marketing planning, etc. mainly in the healthcare field. She is currently a Harvard Business School MBA candidate with the Class of 2023.
Yosuke Tamura
Partner
Yosuke Tamura is a Partner of the consulting and advisory arm of GLIN Impact Capital where he is engaged in ESG advisory services for portfolio companies and listed companies. Prior to GLIN Yosuke was a consultant at Ernst & Young (EY) and Accenture with their strategy and consulting services division. Projects he was involved in previously include trade and investment policy planning (including ESG investment in G20 countries), creation of new streams and strategies to attract foreign companies to Tokyo, supporting the launch of Grameen Japan, and providing HR and organizational consulting to private companies with the aim of promoting gender equality. He is currently on a leave of absence from his studies at the MIT Graduate School of Management in the U.S. and IE Graduate School of Management in Spain in order to deepen his knowledge of impact/ESG investment and social businesses.
Professor Shawn Cole, Advisor
Shawn Cole is a professor at Harvard Business School, where he teaches and conducts research on financial services, social enterprise, and impact investing. Before joining the Harvard Business School, Professor Cole worked at the Federal Reserve Bank of New York in the economic research department. He has served on the Boston Federal Reserve's Community Development Research Advisory Council, served as an external advisor to the Gates Foundation, and was the chair of the endowment management committee of the Telluride Association, a non-profit educational organization. He is a cofounder and board chair of a non-profit, Precision Agriculture for Development.
Professor Vikram Gandhi, Advisor
Vikram Gandhi is a Senior Lecturer at Harvard Business School. Vikram is the Founder of Asha Impact, an impact-oriented venture capital firm and is also a Senior Advisor to The Canada Pension Plan Investment Board. He is also a member of the Business Administration Advisory Board at University of the People and a member of the Young Presidents Organization (YPO) since 1997 and has been a part of the New York, Hong Kong and Mumbai chapters. In his vast career, he spent a total of 23 years in investment banking at Morgan Stanley and Credit Suisse.
Professor Brian Trelstad, Advisor
Brian Trelstad is a Senior Lecturer at Harvard Business School, where his teaching and research focuses on social entrepreneurship, systems change, impact investing, and the role of business in society. Brian is also a Partner and Board Member at Bridges Fund Management, an impact investing fund that invests in health, education and environmental services business. Prior to Bridges, Brian was the Chief Investment Officer of Acumen, where he oversaw investments in South Asia and Sub-Saharan Africa. Brian is a co-chair of Impact Capital Managers, a national membership association of impact investors in the United States and a founding board member of the Aspen Network of Development Entrepreneurs (ANDE).
Arisa Miyakozawa,
Advisor
Arisa has been involved in research and training projects related to impact investing and philanthropy in Japan and the United States at institutions such as Indiana University School of Philanthropy, the Social Innovation and Investment Foundation (SIIF), the Social Impact Management Initiative (SIMI), and the Sagamore Institute. Previously, she spent eight years in the U.K., where she worked for Storm Research Limited, an independent public equity research firm, conducting research on small and mid cap stocks in Japan. She holds a Bachelor of Business Administration from the University of Nottingham.